We put all the tools in your hands.
When buying a car, it's tough to balance being informed and saving time. To help accomplish that, we've created the Skip the Showroom tools to cut down on paperwork, and let you control every part of the shopping and purchasing process that you want to. You'll spend less time at the desk, and so will we. Now we can focus on the really important part: getting a feel for the wheel.
Every driver is different, and every customer has different needs. That's why we encourage you to use only the tools below that are most valuable to you. Each one provides information and steps to help streamline the process at the dealership.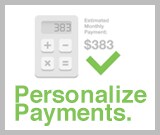 Personalize your own finance or lease payments. (Time savings: Up to 50 minutes)
Whether you're considering financing or leasing your next car or truck from Mitchell Chrysler Dodge Ram, it's always valuable to know what the monthly payments may look like. Using the Personalize Payments tool, you can see how adjustments to downpayment, rate, length of term, or miles per year will raise or lower the estimated payments. If you qualify for special programs like the College Grad or Military Rewards incentives, you can enter them and see the positive result!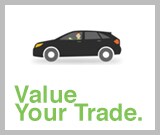 Get your trade evaluation started without leaving the house. (Time savings: Up to 30 minutes)
Get an instant trade-in value on your current vehicle before you even set foot at our dealership. You can then apply the value calculated here in other areas like the Personalize Payments tool for the most accurate results. It's all connected!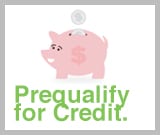 Find you where you stand for credit pre-approval. (Time savings: Up to 90 minutes)
Do you have credit concerns? We can help! Use this tool to provide us with information we need to determine if there are financing options that work for you.
If you're less worried about approval, applying for credit is easy, and you can get started financing a purchase or lease right here. As soon as we process your application, one of our experienced Mitchell finance managers will call you to review your options.
How do you use these tools?
That's the really easy part. Simply find a new, certified, or pre-owned vehicle online here that interests you, and click "Skip the Showroom" in the right-hand corner to get started!
SAVE TIME, SAVE MONEY. Skip the showroom with our on-site tools, and spend your time at Mitchell Chrysler Dodge Ram on test drives...not paperwork!